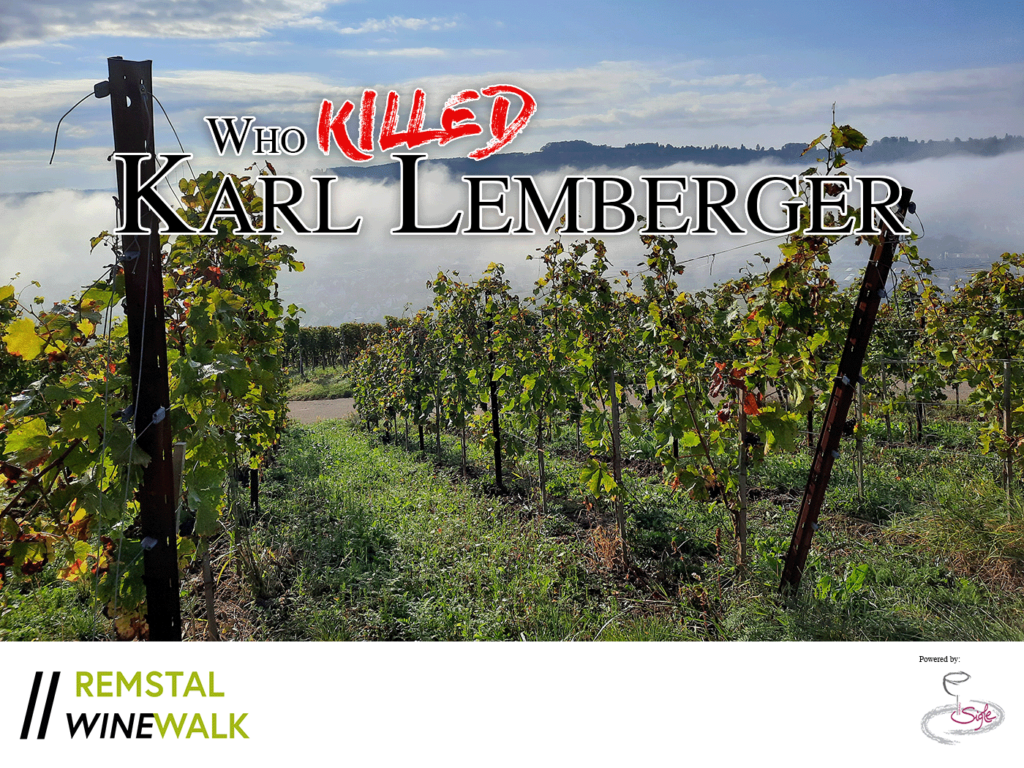 Who killed Karl Lemberger?
A Murder Mystery in the vineyard hut.
6 people meet in the hut to find out who murdered Karl Lemberger.
Sparkling wine, wine, water and food will be served.
Please inquire for date.
The price is 320€ for whole group or 55€ per person
---
"Allein im Wengerthäusle" – alone in the vineyard hut
Becoming part of nature – a unique experience for all senses – with a hint of time travel.
A winewalk with social distancing!
Enjoy a 3-course meal consisting of a seasonal appetizer, Knödel or Cheese Spaetzle (a kind of Swabian noodles with cheese and fried onions) prepared in the wooden oven and mousse au chocolate. The meal is paired with a choice of either 1 sparkling wine and 2 bottles of wine or 3 bottles of wine total.

You should reserve about 3 hours for this wonderful experience. That gives you enough time to also enjoy the sun on the deck.

It is best to park on Buchhaldenweg, Grunbach and then walk up to the Ruit from where the vineyard hut is only a minute away. If you have more time – take the little detour along the Grunbach waterfalls and use the direct way for the return.

Price per couple with 1 sparkling wine and 2 wines 150 €
For 4 people with 1 sparkling wine and 4 wines 240 €
For 6 people with 1 sparkling wine and 5 wines 320 €